​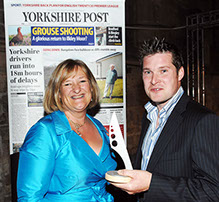 Yorkshire Post Taste Awards
Almost 50 food and drink products waited to tempt the the five-strong judging panel for the Taste Yorkshire Awards, run in association with the York Food and Drink Festival. >>
Photo Courtesy of The Yorkshire Post
​
Yorkshire Post - Farm of the Week
April 2010
Hard work key to success for egg man with a niche >>
​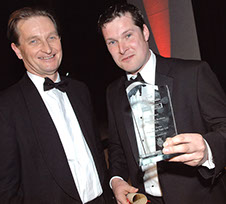 Ackrill Best Rural Business Awards
Winner 2013.
"Nigel Pulling, award sponsor, of the Yorkshire Agricultural Society presents Ian Taylor of Ian Taylor Free Range Eggs Ltd with the Best Rural Business award."
Photo Courtesy of Ackrill Newspapers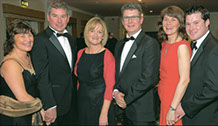 The Northern Farmer
Awards
Pictured left to right. Pam Harland, Richard Taylor, Clare Taylor, Tommy Taylor, Rita Baker, Ian Taylor.
Photo Courtesy of The Northern Farmer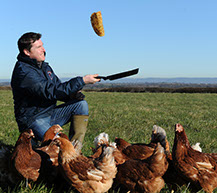 Eggs-pecting great things as Pancake Day approaches
This week Ian Taylor was in cracking form getting some practice in at Hambleton View Farm in Burton Leonard >>
Photo Courtesy of The Yorkshire Post
​
​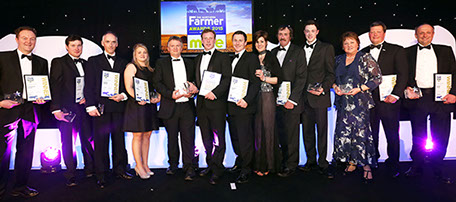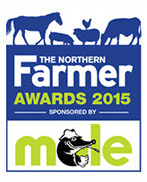 The Northern Farmer Awards
Outstanding Achievement Award
March 2015.
"Ian Taylor, of Burton Leonard, near Harrogate, was given the Outstanding Achievement title after investing nearly £500,000 in his free-range egg farm".
Photo Courtesy of The Northern Farmer
​